Studio B and vision brands
Studio B has worked with Pearle Vision, America's Best Contacts and Eyeglasses, Luxottica/Sears Optical and most notably, Visionworks retail stores. Via these retailers, Studio B has enjoyed a long term relationship with Hilco Vision and Leader Sports designing eyewear and sports packaging and displays seen in mass retailers such as Five Below, Walmart, Costco and Sam's Club.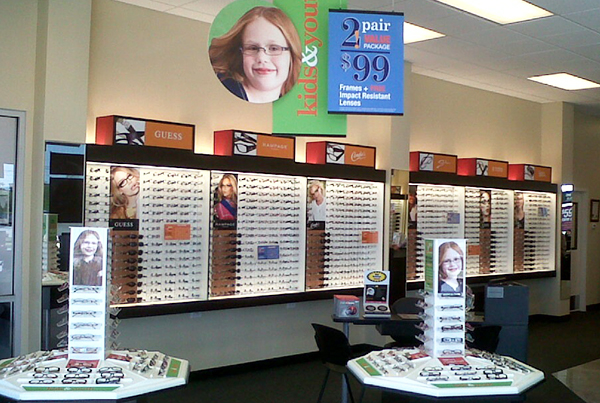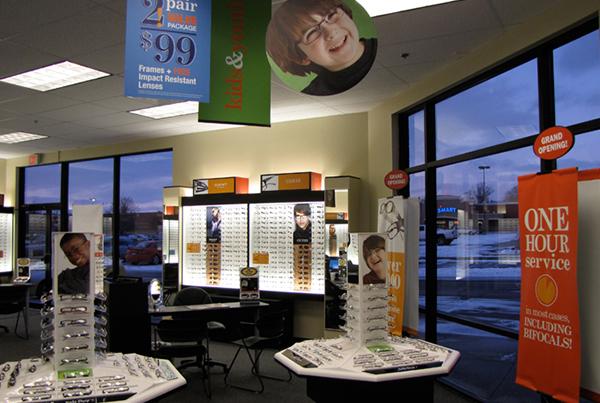 Visionworks – The San Antonio, Texas-based Visionworks started operations in 1984 as Eye Care Centers of America. "It grew through various acquisitions of regional optical chains," Eisen says, noting that the company grew to a point where 500 stores had the Visionworks name plus 15 other brand names.
…"When we made the decision to rebrand, we said, 'We're not just going to change the name, but we're going to change the look of the stores as well as the experience for the customer,'" Eisen recalls. "We had stores that hadn't been touched in years. [We wanted] to give the customers that 'wow' factor when they come into our store."
retail-merchandiser.com  24 MARCH 2015